Dispatch Supervisor Kathy Kress
Dispatchers are responsible for numerous assignments within our department and at times they are literally the life line to our deputies as they send them on calls that could be potentially dangerous in nature. This could be chemical spills or violent situations and it is their duty to send the deputies in armed with as much detail about the calls as they can get. They are responsible for letting officers know what kind of chemical, exact location, which way the wind is blowing from etc. In violent situations they must let the officers know what type of violence and what kind of weapons, among many other details.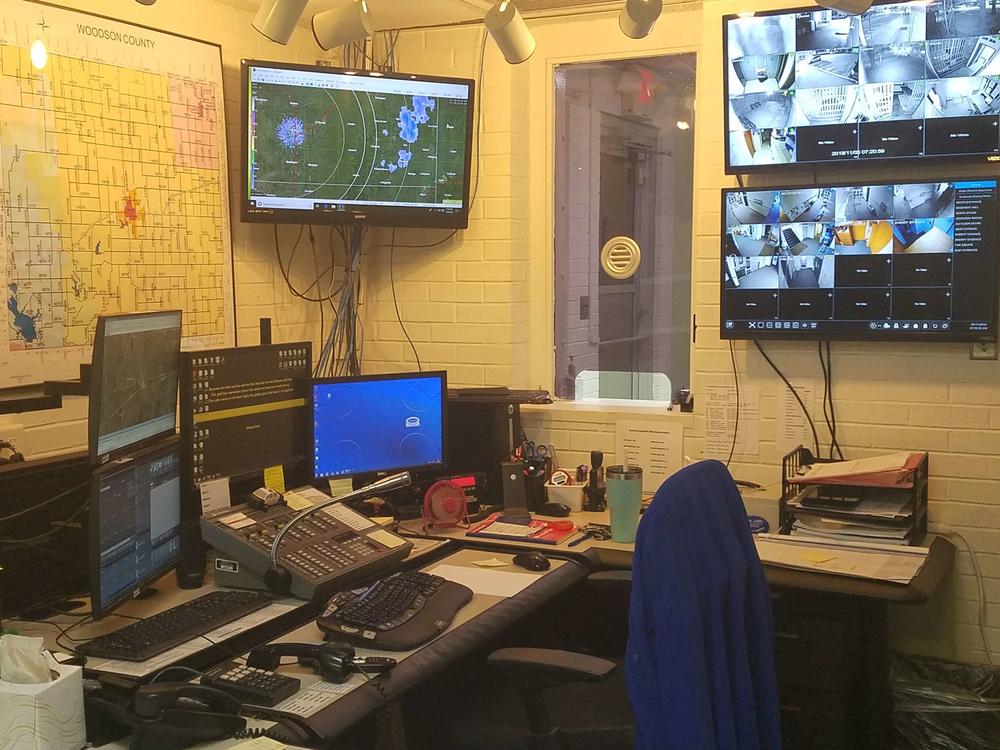 The Woodson County dispatch is responsible for dispatching all emergency personnel in the county. They answer normal business phones, 911 calls, document all calls and radio traffic. Woodson County now offers text to 911 services for those unable to talk in emergency situations. Woodson County is up to date on the latest NexGen 911 technology including mapping on the state hosted solution. All calls are documented on a CAD(Computer-Aided Dispatch) system. This ensures the information provided from callers will be accessible and helpful at a future date.
Dispatch is also responsible for entering all warrants and Protection from Abuse orders into NCIC (National Crime Information Center). They also make all inquiries for the officers into the NCIC and KCJIS (Kansas Criminal Justice Information System). Dispatcher Annette Benteman ensures that the Agency follows the state security guidlines ensuring confidential information is handled in a proper manner as the LASO(Local Agency Security Officer).
The dispatch center also collects and receipts all money coming into the department. This ranges from inmate commissary money, bonds, VIN inspections, etc. Dispatch Supervisior Kathy Kress, then makes sure all monies that came in for the month balances at the end of the month and keeps the records for the auditor.
Woodson County dispatch employs four full time dispatchers and a Dispatch Supervisor. They have a combined approx. 42 yrs of experience.
Dispatch Supervisor Kathy Kress is in charge of the dispatch division and brings 30 years of service to the team. She is in charge of making sure we comply with all NCIC regulations, scheduling, arranging training, handling monies, registering offenders, etc. She stays in close communication with the Sheriff on all issues within the department.
If you would like to contact any of these dispatchers with questions or information you can click on their names below to send them an e-mail.
Day Dispatch
Dispatch Supervisor Annette Benteman
Night Dispatch